Google Plus bot – Commenter mass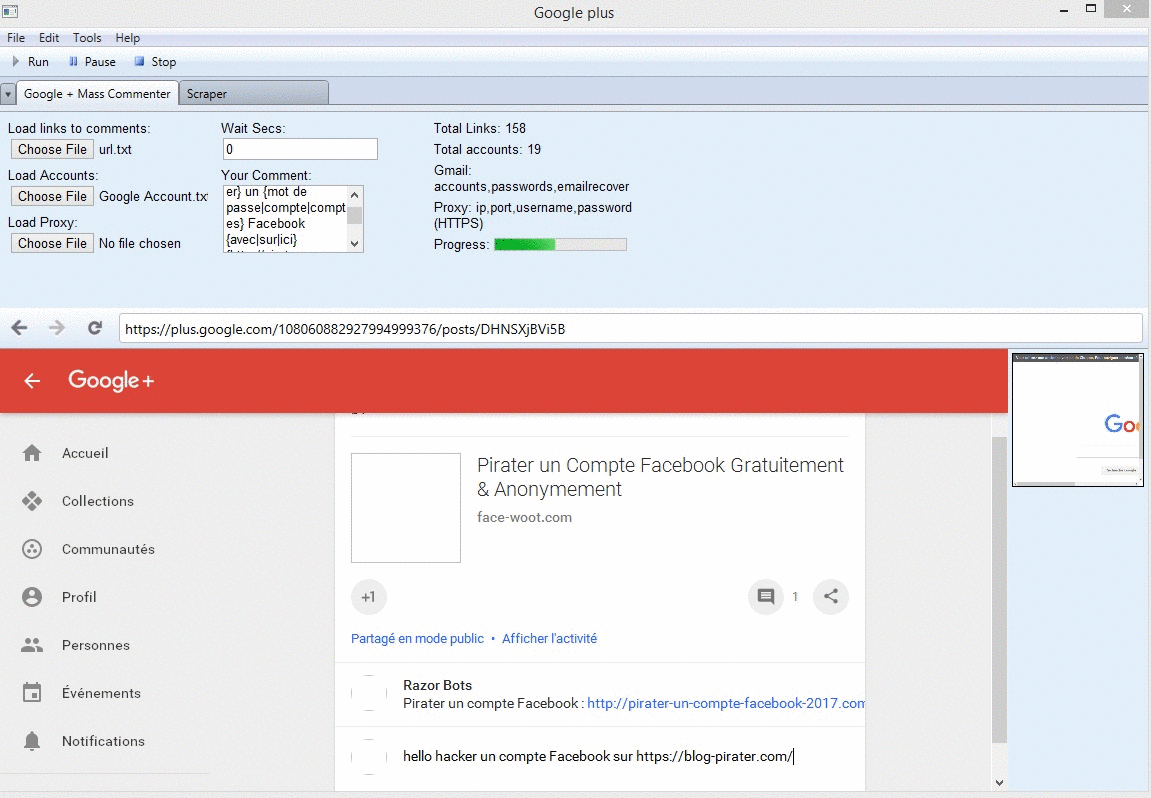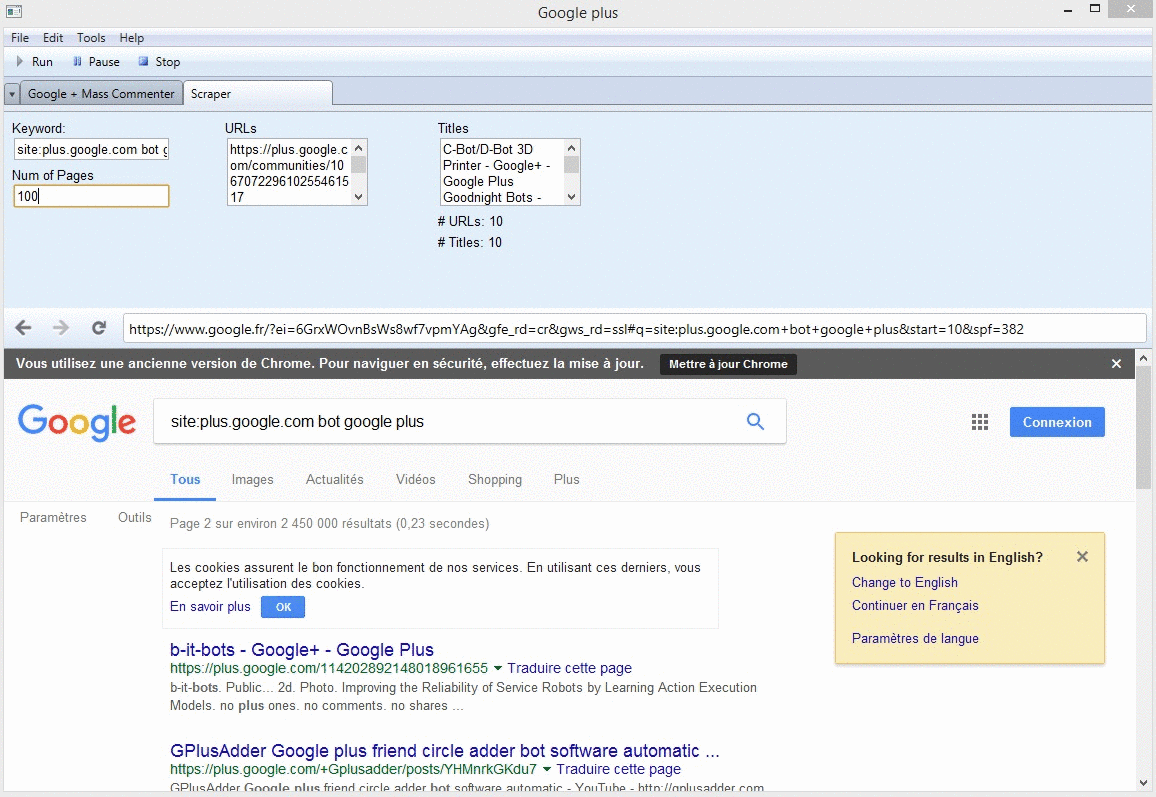 Google Plus bot
Google plus bot and today available on optibot it is included in our plan without surplus! On optibot when you buy a license you benefit from all the bots.
Do not worry about the update if it is online and still on sale is that it perfectly bases!
We thought created the bot for the reason of a large number of users who use google plus to post in mass on youtube. If you comment on a post on google plus that was scammed on youtube a lot of times, you would risk to gain in traffic thanks to him.
Google Plus is a bit like YouTube about security, except that there you can post links website "http". You should as well spin your comment put several links and if possible use proxy support.
This software Google Plus just have new to be created and we will make sure to come out of new update if you get bug or other, for this contact me on skype or on the forum as always.
You may notice the Google Plus functions on the red board we sell exactly what we write.
Functions bot
Google Plus rater/Up-vote comment bot
---
Google Plus bot ★ Google Plus bot comments ★